Local Makers Market FEATURES CREATIONS FROM LOCAL ARTISTS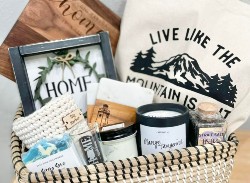 We are thrilled to welcome and be host to the Local Makers at the 2023 Show. They will be producing a market of local artists and makers within the Show.
Lead by founder Caasi Dickens, the purpose of Local Makers is to encourage, empower and equip our neighbors who are gifted with and passionate about creating handcrafted items. It is their vision to provide an opportunity for them to sell their wares and share their stories.
Stay tuned for more information – we will soon post a list of the all of the companies and vendors who will be participating.