2024 information will be posted closer to event dates
The Tacoma Home + Garden Show, in order to ensure a minimal footprint, does not print nor mail the Exhibitor Kit. All of the forms, links, and information you need is posted below.

Please note that this page is always being updated as new information becomes available.
REQUIRED READING & FORMS
> DECORATOR: You are responsible for everything within your booth space, and floor covering is required. If you need to order tables, chairs, carpet, etc., please contact Trade Show Supply House directly at bryan@thedecorator.net.

Click here for the Decorator Order form.

Discount Order Deadline is January 12, 2023.

> ELECTRICAL: Each 10 x 10 space receives 5-amps (500-watt outlet). If you require more than 500 watts, or need to rent additional booth lighting or power cords, please place an order directly with CORT Pro Services at customercare@cort.com.
Click Here for the Electrical Order form.

Discount Order Deadline is January 12, 2023.

> EXHIBITOR PARKING: Located in Lot F and G. The Exhibitor Entrance is located at the NE Door of the Tacoma Dome.

Click here to view a map of the Tacoma Dome parking lots/entrances.


EXHIBIT STANDARDS
Exhibitors are required to have floor covering in their booth. You can order carpet from the show decorator or bring your own flooring materials - order your decorating needs by January 12th to receive the best price. It should be professional-looking and clean and must cover your entire booth floor corner to corner. No partial floor coverings are permitted.


All exhibit spaces will have 8 feet tall black drape walls. This means all booths will be separated with 8 feet tall black drape.


Additional booth lighting is strongly recommended - please order your electrical by January 12th to get the best price.


Tables must be professionally skirted (no plastic) with floor-length skirting on all four sides. Any and all stored items, ranging from inventory to personal effects, must be stored completely out of sight.
> Need a checklist of important show To Do's? We've got you covered! THGS Checklist
ENHANCE YOUR COMPANY'S ONLINE EXHIBITOR LISTING
Your basic listing was uploaded to the website when you booked your booth. Within 24 hours you should have received an automated email to enhance your listing. This link can be used multiple times and you can make updates and changes to your listing until ONE day after the show commences. If you did not receive the link, please email our digital support rep, JenK@mpeshows.com.
Need help with your listing? Read the FAQs.
Learn more about the benefits of creating your enhanced listing.
Go from basic to ENHANCED!
MOVE IN & OUT INFORMATION
MOVE IN -
You are assigned a specific move-in day depending on if you need to drive into the Tacoma Dome to set-up your display.
CLICK HERE for the show map with your designated move-in time.
Please note - Before deciding if you need to drive into the building to unload, remember the show provides free forklifting service and limited pushcarts to help you bring in your booth display.

NEW THIS YEAR – Driving into the Tacoma Dome to unload will only be available on Tuesday, January 24, from 8 am – 8 pm. To help mitigate the heating issues with the Tacoma Dome in January, we will not be opening the large rollup doors on Wednesday of move-in and vehicles will not be allowed. Forklift service will still be available through the small rollup doors and product can be brought in on handcarts.


TUESDAY, JANUARY 24:
Designated drive-in times
8 am – 1 pm (Booths on south half of the Dome. After 1 pm, you can continue to set-up your display until 8 pm)

1 pm – 8 pm (Booths on the north half and perimeter booths on the west and north wall of the Dome – no vehicles after 8 pm)
Do not arrive prior to your move-in time; your booth row may be a designated drive lane and your booth drape may not be set up. Booths along the East wall cannot move in on Tuesday; area will be kept open as a drive lane.


WEDNESDAY, JANUARY 25:
8 am - 8 pm (all booths)
No vehicle access inside the Tacoma Dome. Forklift service and handcarts available - please see decorator service desk in Lounge AQ1.

Move-in for perimeter booths on east wall of the Dome - handcart only.

4 pm: Aisle carpet will be installed. ALL AISLES MUST BE CLEAR.
Pick up your Exhibitor Badges during move-in at the Show Office, located in Lounge AQ1. Click here to view the show floor map.


MOVE OUT -
Sunday, January 29: 5:01 PM - Midnight
Booth teardown can begin at 5:01 PM on Sunday January 29th. Please note that it can take up to an hour to remove aisle carpeting; no vehicles will be allowed on the floor until aisle carpet is removed. All booths must be moved out of the building by midnight on Sunday.
SHOW DECORATOR
Trade Show Supply House
360.624.4498
bryan@thedecorator.net
Order the following from Trade Show Supply House:
Forklift service
Carpet
Tables and chairs
Signage & more
Click here for the Decorator order form.
DISCOUNT ORDER DEADLINE: January 12, 2023
Shipping
*The Tacoma Dome's 24 hour security office does NOT sign for deliveries on behalf of exhibitors, nor do they store shipments. Any shipments arriving before January 24th will not be accepted and will be returned at the exhibitor's expense.

Please use the shipping label below.

Tacoma Home + Garden Show
C/O Trade Show Supply House
Tacoma Dome/24 Hour Security
2727 East D Street
Tacoma, WA 98421
Your company name + booth number

Click here to view the shipping label
SHOW ELECTRICIAN
CORT Pro Services
877.939.7368
customercare@cort.com
Each 10' x 10' booth comes with 5-amps (500-watt outlet) of electricity.
Order the following from CORT Pro Services:
Additional Power Outlets



24-Hour Power
Booth Lighting
Extension Cord/Power Strip rental
Click here for Electrical order form.
DISCOUNT ORDER DEADLINE: January 12, 2023

Not sure how many amps you need? -> Guidelines for determining electrical needs

*Please note power may not be available during move in, come prepared with cordless power tools and extension cords.

EXHIBITOR BADGES
You will need an Exhibitor Badge in order to gain access to the building on show days. Please pick your badges during move-in at the Show Office in Lounge 1A. Click here to view the show floor map.
Once picked up, you are responsible for distributing the badges to your staff prior to entering the building. DO NOT LEAVE YOUR BADGE IN YOUR BOOTH. Replacements are $7 each if badge is lost or left in booth.
Badges are allocated as follows:

0 - 100 square feet = 5 free badges
150 - 200 square feet = 7 free badges
250 - 300 square feet = 9 free badges
350 - 400 square feet = 11 free badges
You may leave badges in the Show Office to rotate among your staff, or to leave a badge for single pickup. Please instruct your workers to park on Lot F & G, and use the Exhibitor Entrance to enter building at the NE corner and go directly to the Show Office. Click here to view a map of the Tacoma Dome parking lots/entrances.

If you need more badges than will be allotted to you, click here to order more by January 6th for $7 each. We will have them ready for you to pick up at move-in.

No names are printed on badges, but there is a place to hold your business card.

PARKING
Exhibitor parking is FREE and is located in Lot F and G. The Exhibitor Entrance is the NE Door of the Dome. See the Tacoma Dome's parking map here.
SHOW INSURANCE
Proof of General Liability insurance in mandatory for our shows. Coverage dates must include Move-In and Move-Out, January 24 - January 29, 2023. Liability requirements are $1,000,000.
Please email a copy of your certificate to michelled@mpeshows.com to keep on file prior to show open.

It is required that we are listed on your policy as additional insured:
Marketplace Events LLC
2000 Auburn Dr Ste 200
Beachwood, OH 44122


Don't have an insurance provider? Buttine Insurance can offer coverage for show specific dates for $80. Click here to apply online.
Marketing Opportunities
Sponsorship Opportunities and Booth Traffic Drivers - Get some extra bang for your buck at the Tacoma Home + Garden Show! Work with us to get more people to your booth.

Guest Pass Order Form - 50% Off Tickets - exclusive price for Exhibitors only! Send guest show tickets to your clients, prospects and friends. Please note that all Exhibitors will receive 10 complimentary tickets per company. If you would like to order more than the 10 tickets provided, the deadline to order is January 6, 2023.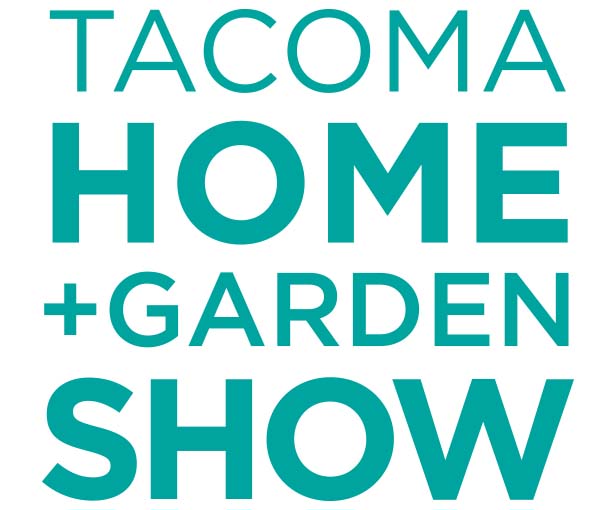 SOCIAL MEDIA
#LetsGetSocial
Share your show pics or your home reno projects with us.
Hashtags: #TacomaHomeShow #TacomaHomeGardenShow

In efforts to protect potential joint customers from fraudulent events and scammers, we request that you do not create your own Facebook Event. This helps us manage ticket sales for the event, and ensures that our team are available to support both exhibitors and potential attendees with any questions, comments, or concerns that they have. Please feel free to reach out to your show manager or show marketing manager with your companies' Facebook page and we can add you as a co-host to the official event.
Click Here to go to our Facebook Event for 2023.
Click Here for the Social Media Marketing Kit