Home + Garden Trendsetter of the Year Finalist: Allison Griffith
Mar 14, 2016, 16:47 PM
With the
Home + Garden Trendsetter of the Year
contest coming to a head this Saturday at the
Denver Home Show
, we are beyond excited to see our three finalists present. Our Facebook fans continue to vote for their favorite entries (and you should too!), but we're also interested to see what our Denver audience and the
Fabulous Beekman Boys
will think of Serena, Denise, and Allison.
You've already met our first two finalists,
Serena Appiah
and
Denise Sabia
. Now it's time to meet our third finalist: Allison Griffith.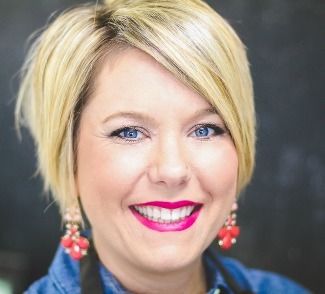 ALLISON GRIFFITH
Oklahoma entrepreneur Allison Griffith is the creator of
RefunkMyJunk.com
. Through her speaking engagements, ebooks, blog, and workshops, she shows homeowners how to harness their creativity and rethink their approach to decor. Allison's DIY projects have been featured on Today.com, The Huffington Post, Apartment Therapy, Buzzfeed, and Good Housekeeping. What will she bring to Denver? Find out March 19th!
We sat down with Allison ahead of her presentation to help you get to know her a little better. Check out our fun Q&A below and get ready for Allison to rock the house this weekend at the Denver Home Show.
Q: What is your ultimate comfort food? What do you eat if you're having a bad day?
Allison
: "Homemade macaroni and cheese with bacon. Anything with bacon always lifts my spirits!"
Q: What was the best party you've ever attended and why?
Allison
: "My husband and I attended a local AIDS benefit called Red Tie Night in Oklahoma City. A few years ago we sat near several professional football players and I was amazed at how humble they were! Despite how much money they made or how famous they had become, it reminded me that a great work ethic will take you far."
Q: Would you rather watch Orange is the New Black or Game of Thrones
?
Allison
: "
Orange is the New Black
all day! My favorite characters are Pennsatucky and Red. Plus this meme says it all!"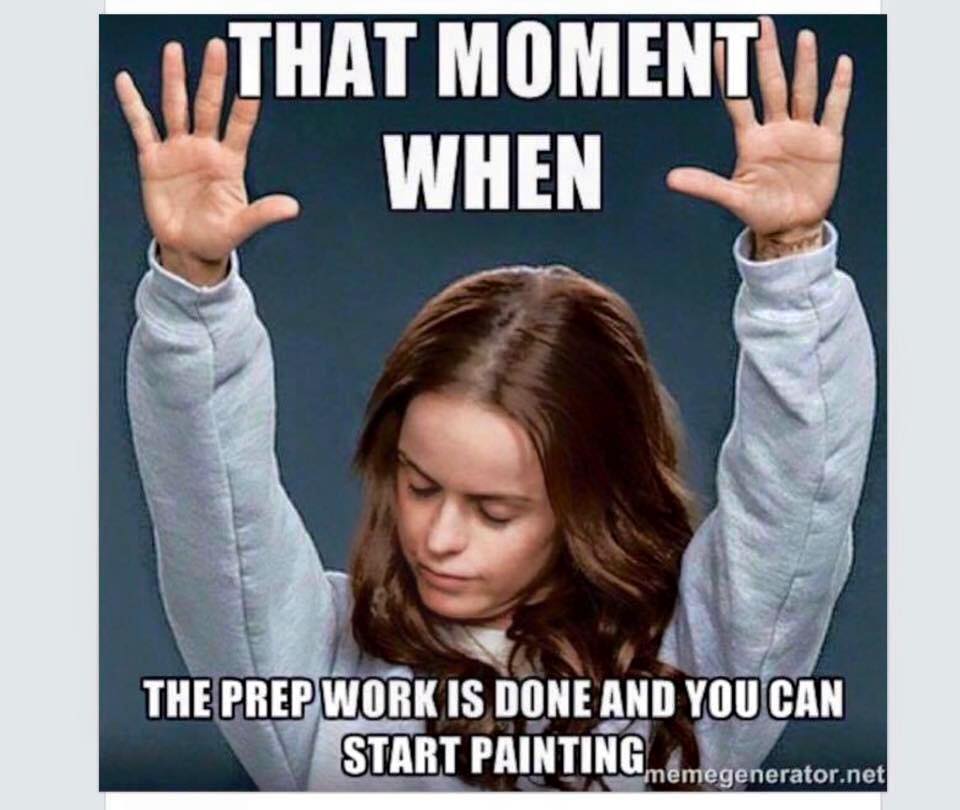 Q: What are your best tips to help homeowners with curb appeal year-round?
Allison
: "Decorate your porch. We have a lot of extreme weather in Oklahoma so when it's really cold, icy, raining, or hailing, most of the time people run straight to your front porch. Painting your front door is a fun way to add some charm to your porch. I keep the accessories simple with a painted chair topped with a seasonal pillow, a wreath, and a vintage mop bucket to hold mums or flowers. I do have to admit I have a front porch pillow problem. You can check out a ton of
seasonal pillows to make on the cheap on my blog
."
Q: What's your go-to hostess gift?
Allison
: "Rombauer Chardonnay or funky coasters from West Elm or Anthropologie."
Q: What's your guilty pleasure?
Allison
: "I watch all of
The Real Housewives
. I am a huge fan of their executive producer, Andy Cohen. So much so, I wanted to name our 1 year old Cohen when he was born. My husband saw right through my motives and refused. I am glad because we named him Shepherd instead and it fits him perfectly."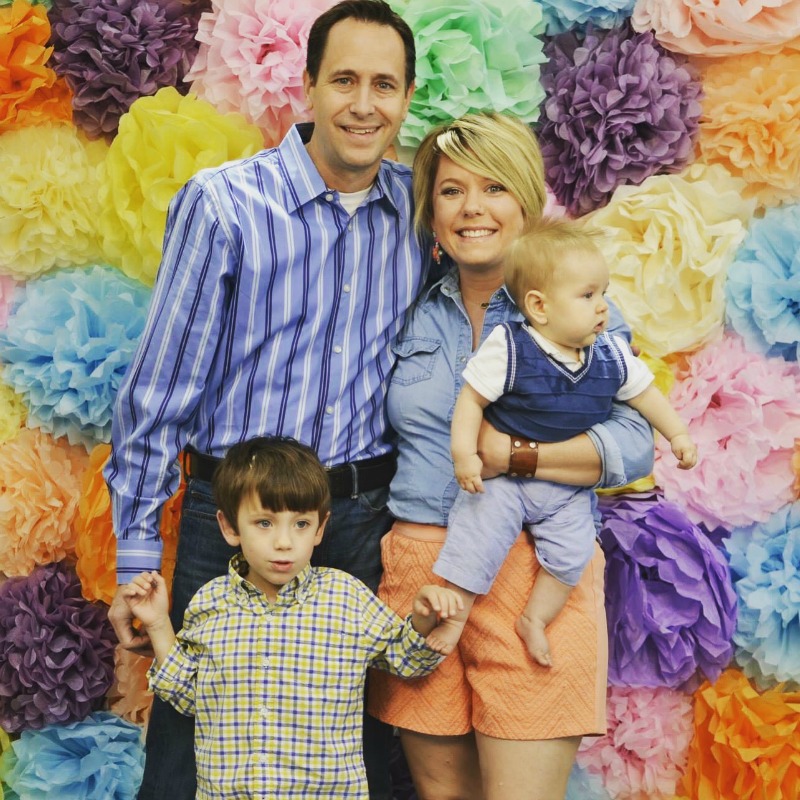 Q: What should homeowners look for when it comes to working with a contractor or interior designer?
Allison
: "My best advice is to get referrals from several people you know and trust. If they rave about the designer or contractor and had a great experience, that says volumes about their business! If you are new to the area and don't have any referral sources then I would check out their website for photos of their work. Unfortunately many contractors don't have websites, so I always ask for references. A true business person will happily hand over a few phone numbers of happy clients."
Q: What's one thing we wouldn't guess about you?
Allison
: "People are always surprised to find out I was in banking for 15 years before owning my business and blog. I left my job as a Vice President at a corporate bank to grow my business full-time. I was really scared to take the leap but almost 4 years later I can say it was one of the best decisions I have ever made. God has provided every step of the way. I traded in my suit and heels for Chuck Taylors and a nose piercing. I never knew this person was inside of me all of those years but I have never felt more authentic then I do today!"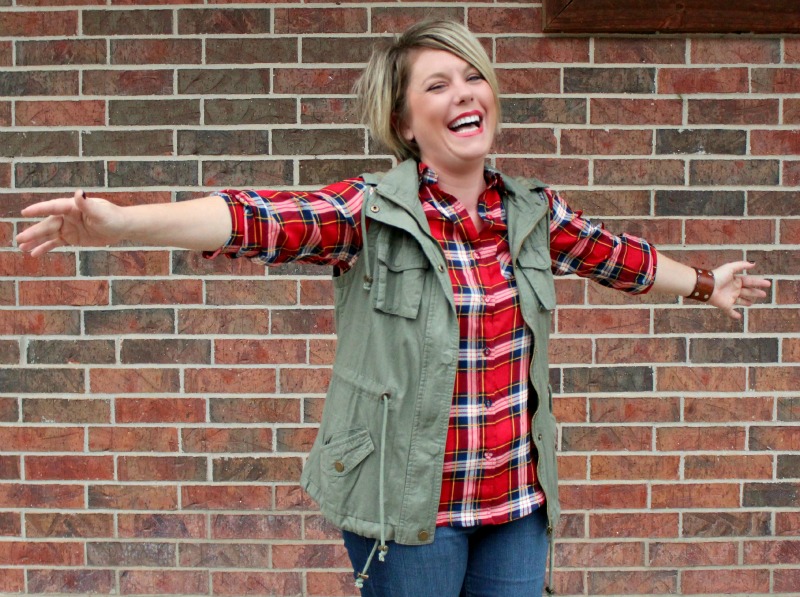 Q: What's one thing you think people should splurge on?
Allison
: "Skin care. I tend to be a cheapskate - hence why I love scoring furniture on the cheap at thrift stores and garage sales. But you wear your face every single day so I splurge on taking care of my skin."
Q: What's the best way for homeowners to incorporate the latest trends into their decor?
Allison
: "How can you tell what has staying power and what doesn't? Don't invest a lot of money on trendy prints. I recommend buying neutral pieces for the more expensive purchases, like couches, dining room tables, bedding, and headboards. You can then add pops of fun, funky, and trendy items in rugs, pillows, drapes, and even reupholstering the seats of dining room chairs. These items are easy and inexpensive to change out after a fad has faded out a few years later.
If you love a lot of color in your home, paint a thrift store buffet or dresser in a bold color - if you get sick of looking at it - it's easy to just paint over it!"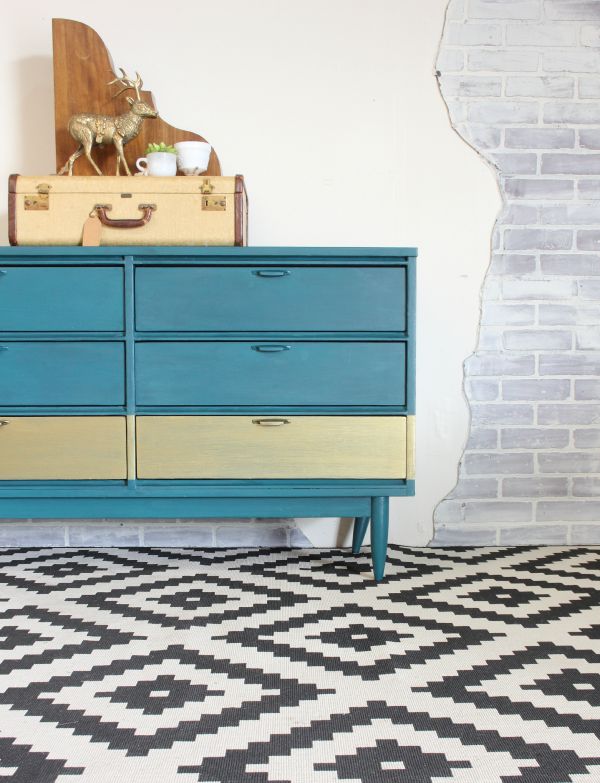 Think Allison should be named Home + Garden Trendsetter of the Year?
Vote for her on Facebook
. She'll be presenting on March 19th at the Denver Home Show where our audiences and celebrity judges,
The Fabulous Beekman Boys
, will help decide if she, Denise, or Serena, will earn the title.